Children's Restorative – Reno, NV
Protecting Children's
Vulnerable Smiles
Just like adult smiles, it's important that your child's teeth remain protected if they do experience any damage or decay. Dr. Jackie offers customized and safe tooth-colored fillings and perfectly-fitted pediatric dental crowns to protect and strengthen damaged baby teeth to make sure that they don't fall out too soon, affecting your little one's development. To learn more about these services, read below!
Why Choose Alford Pediatric & General Dentistry for Pediatric Restorative Dentistry?
Board Certified Pediatric Dentist Available
Compassionate, Family Friendly Dental Office Environment
In-Network with Most PPO Dental Insurances
Tooth-Colored Fillings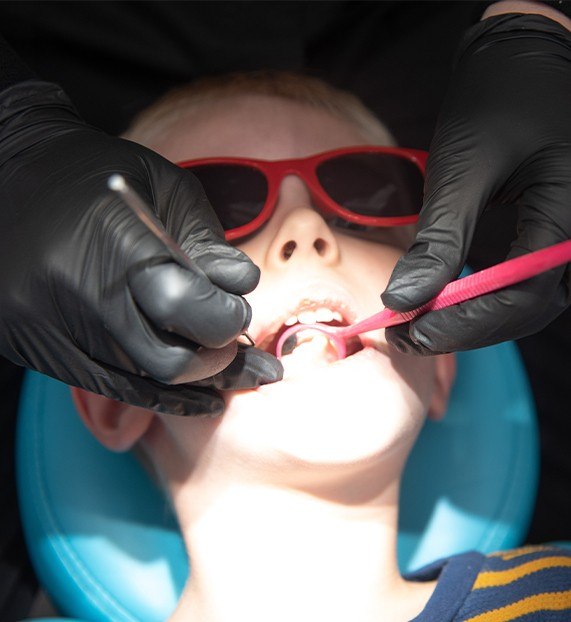 If your child's tooth has a small cavity, Dr. Jackie can remove the decay and place a filling. A filling is a tooth-colored resin material that closes the hole left by decay to restore the tooth's function. If the cavity in your child's tooth is too large to restore with a filling, a silver or natural-colored crown may be recommended to cover the remaining tooth structure to prevent further breakdown.
Pediatric Dental Crowns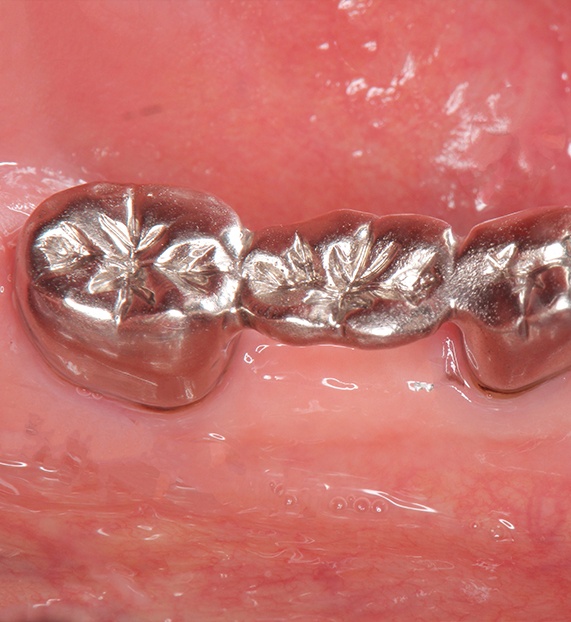 If a cavity or physical damage has caused your child's tooth structure to deteriorate, we offer silver and natural-colored crowns to provide it with protection from harmful oral bacteria and restore its function. With a crown, your child can continue using their tooth as they normally would without having to worry about discomfort.
General Anesthesia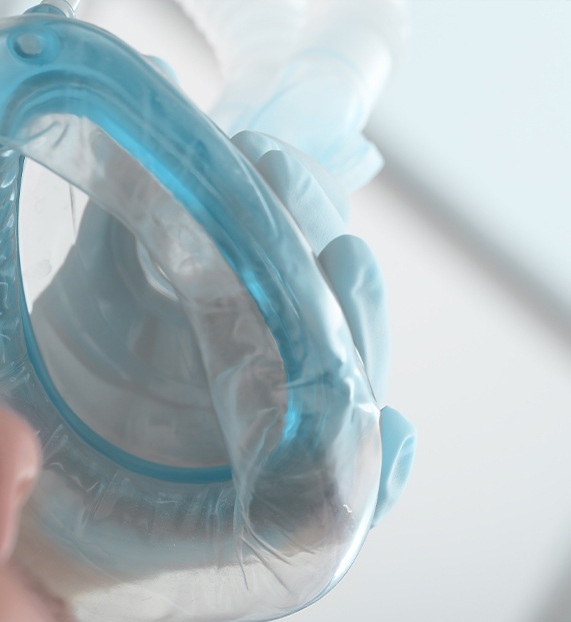 General Anesthesia in a safe hospital setting is recommended in some cases for young children or those with special needs where dental treatment cannot be safely performed in the dental office. Dr. Jackie is credentialed with full privileges for OR cases at Renown. Dr. Jackie follows the very strict guidelines set forth by the American Academy of Pediatric Dentistry to determine if this is the right course for a child.
Pediatric Nitrous
Oxide Sedation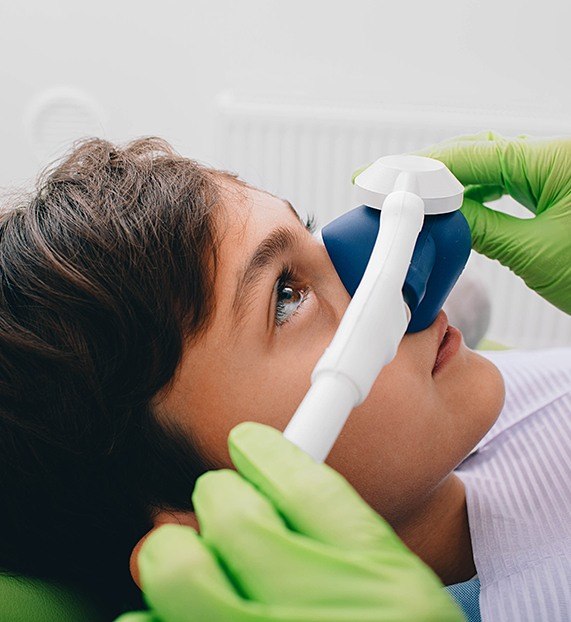 Nitrous oxide is a fast acting dental sedation method that we can administer right from the treatment chair. For procedures in the office, she uses "laughing gas" to help patients relax and feel more comfortable during treament. We'll place a small nose mask onto your child's face that will allow you to breathe in a colorless and odorless gas. The effects of nitrous oxide will be felt right away, causing a euphoric and relaxing wave to wash over them. Before they know it, their treatment will be complete, and we'll remove the mask. Within a matter of minutes, the effects will wear off, allowing your little one to be back to normal!
Silver Diamine Fluoride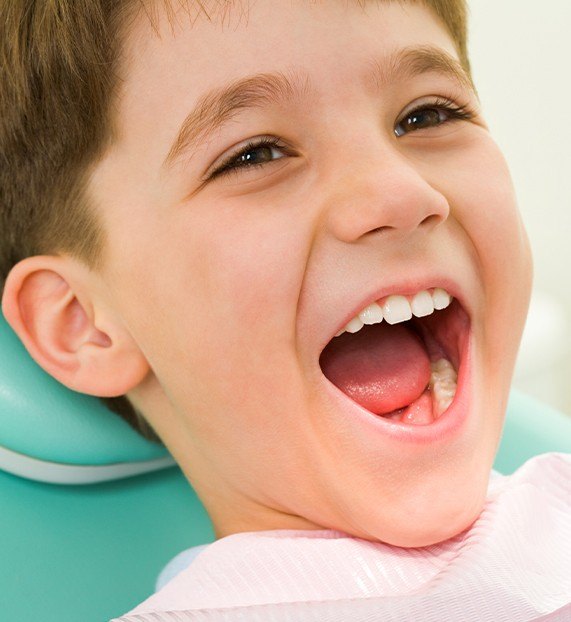 Silver diamine fluoride (SDF) is an easy and effective preventive treatment for developing cavities. It's a potent liquid that we can place on your child's tooth to stop the progression of a cavity and help prevent additional decay from occurring in the future.