Family Dentist – Reno, NV
Get to Know
Dr. Jason Alford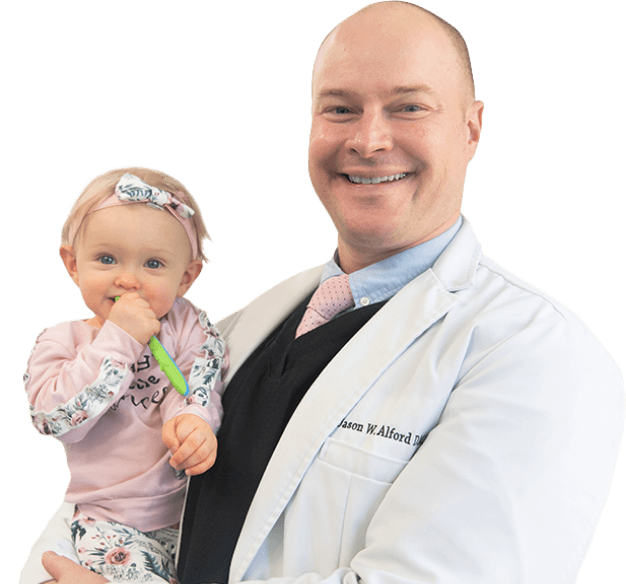 When it comes to dentistry, Dr. Jason is fascinated at the crossover between the art and science of his field. More importantly, he finds deep joy in long-term relationships with his patients! He works hard to help them achieve excellent oral health while also maintaining it for years to come. He and his wife, Dr. Jackie, have developed this practice with care in order to serve entire families for life. We invite you to come visit our office and experience our unique difference.
Interested in learning more about Dr. Jason? Just keep reading below.
Why Did You Decide to Become a Dentist?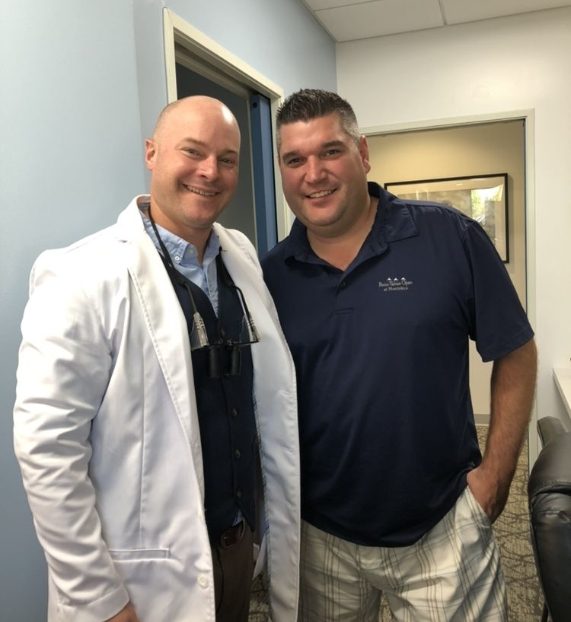 "I have always had a passion for people and leadership. My dad was a fighter pilot in the Air Force growing up so I was obsessed with jets when I was young but as I grew up I became fascinated with what it takes to be a great leader. This led me to studying Psychology as an undergrad. I knew I didn't want to work in academia and that I wanted to do something with my hands but for a few years I really didn't know what I wanted to be when I grew up. Just after college I started to have some pain in my wisdom teeth and I was referred to go see a wonderful Dentist who really helped me change the course of my life. I walked into his office a little nervous but quickly became absolutely fascinated with everything around me. It was like a lightbulb went off and everything became so clear.
A Dentist gets to be a leader within his or her practice and community, they get to help and interact with all kinds of people everyday, and they get to work with their hands and create beautiful things. I feel so fortunate to be a member of my profession. I truly love what I do."
Outside of the
Dental Office, What
Do You Like to Do?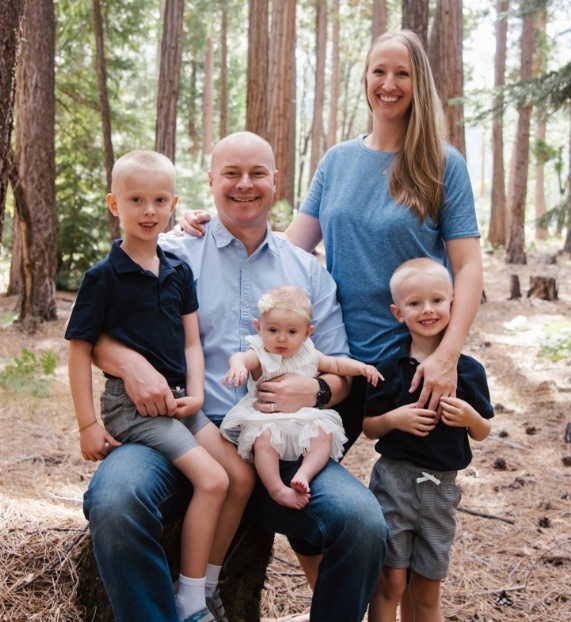 Dr. Jason has been married to his gorgeous wife and business partner, Dr. Jackie, since 2013. They have three wonderful children – Cooper, the social butterfly, Casey, a sweetheart with a great sense of humor, and Kenzie, who loves babbling, smiling, and climbing on everything. When he isn't working, you can almost always find him spending quality time with his loved ones. He also loves to read (especially science fiction), binge watch shows like LetterKenny, and go to the movies.
Here's an interesting fact about Dr. Jason: he actually served in the Army for six years! He comes from a family who highly values military service and leadership development. His grandfather served in the Army too, and his father was a part of the Air Force for 34 years. Today, he has multiple cousins who are in the Navy and Marine Corps.