Dental Prevention for Children – Reno, NV
Small Smiles Deserve
Individualized, Attentive Care
With semi annual checkups and cleanings, fluoride treatments, and dental sealants from Dr. Jackie, you can get the peace of mind that you need as a parent by knowing that your child's small, developing smile is protected from the threat of common oral health problems. Read below to learn more about the pediatric preventive dental services that she offers.
Why Choose Alford Pediatric & General Dentistry for Dental Prevention?
Board Certified
Pediatric Dentist
Choose a Toy from the Fun Prize Wall
Safe Children's
Sedation Available
Regular Cleanings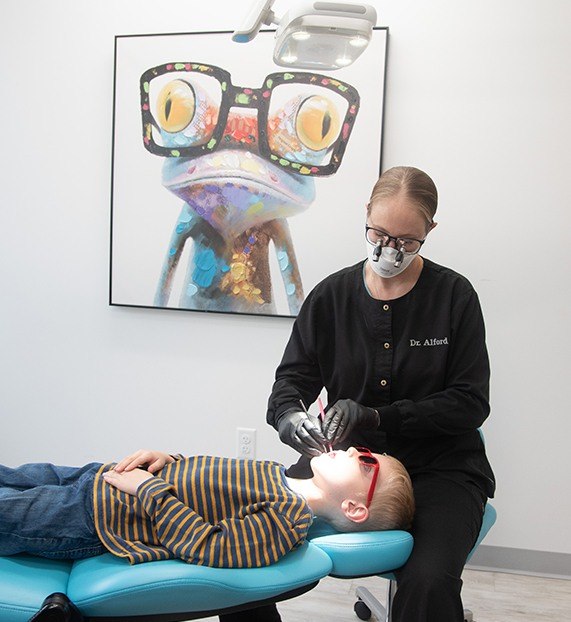 Dr. Jackie recommends two professional cleanings a year for your child. The use of a mildly abrasive paste will help clean their teeth and remove superficial stains, hand instruments are used as needed to remove calculus buildup and create a pristine environment for an unimpeded examination.
Fluoride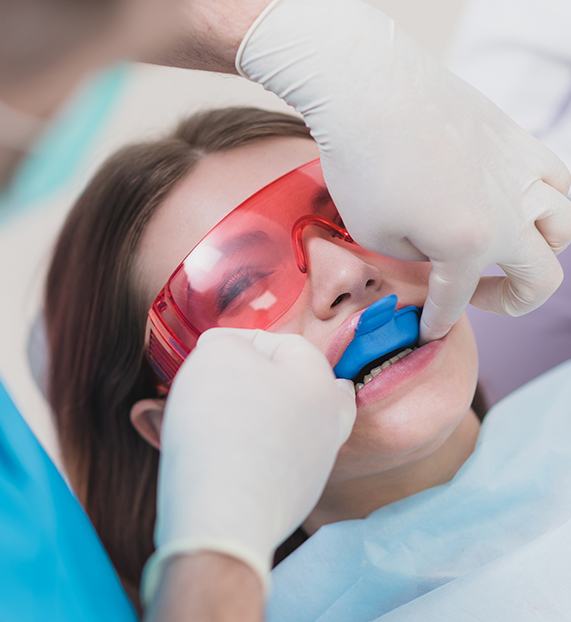 Fluoride is a naturally occurring mineral that has been shown to prevent tooth decay by as much as 50-70%. Toothpaste containing fluoride is great for teeth, and children under 3 years old need only a smear about the size of a grain of rice. Children 3 years and older can use a pea size amount of toothpaste, but it is important they are learning to spit out the excess. We recommend the use of fluoride in prevention, and we offer prescription strength fluoride varnish treatments at the end of every cleaning.
Silver Diamine Fluoride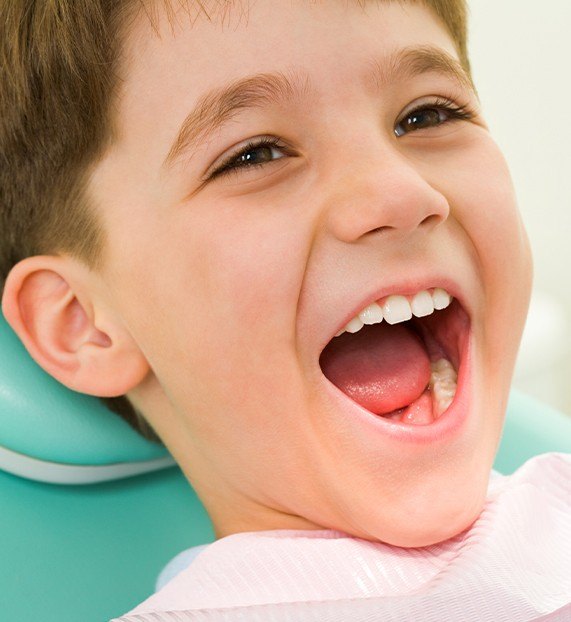 Silver diamine fluoride (SDF) is an easy and effective preventive treatment for developing cavities. It's a potent liquid that we can place on your child's tooth to stop the progression of a cavity and help prevent additional decay from occurring in the future.
Oral hygiene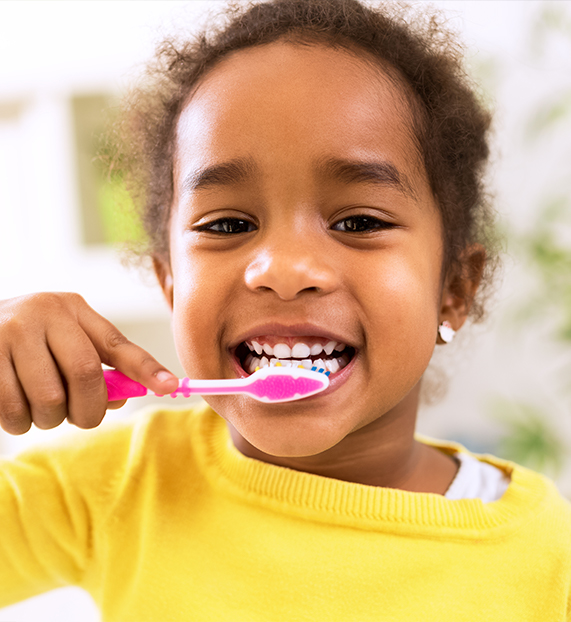 Good brushing habits should begin at a young age, which is why we will demonstrate brushing and flossing techniques during your child's appointments that they can use at home. If your child does not have the ability to brush their teeth effectively on their own, "co-brushing" with you is recommended.
Diet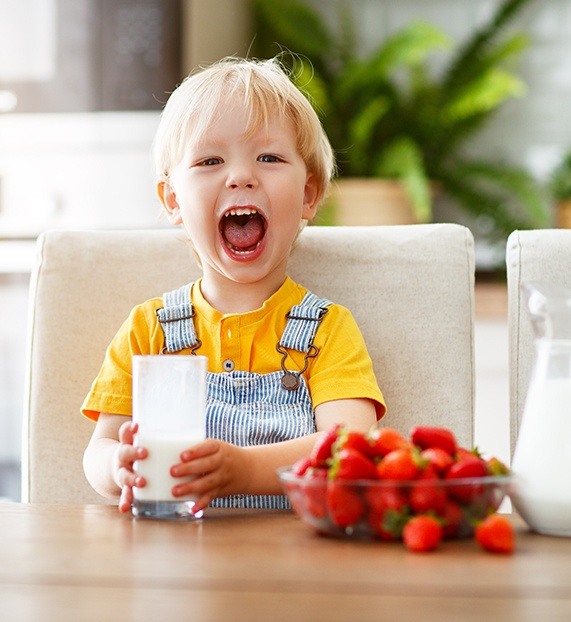 Healthy eating habits contribute to healthy teeth. Many snacks that children eat can lead to cavity formation, and the more frequently they snack, the greater chance of tooth decay. The length of time food is in the mouth also plays a role. We discuss nutritious food choices and identify ones that are more likely to lead to cavities, like those with high amounts of carbohydrates and sugars.
Sealants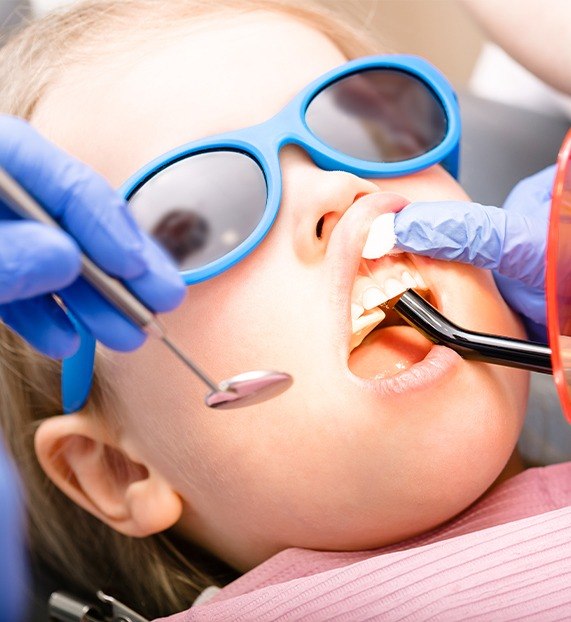 A sealant is a protective coating applied to the chewing surface of the back permanent molars and sometimes primary molars. This white plastic material is placed in the grooves of the enamel and can act as a barrier to food, plaque, and acid. Since the grooves in these teeth are where a large majority of cavities start in children, sealants are placed to protect and prevent this issue from occurring.