Dental Implants – Reno, NV
The Latest & Greatest Option
to Replace Missing Teeth
The dental implant procedure has been nearly perfected over the last few decades, boasting an impressive 98 percent success rate. It takes the best of traditional restorations, like dental crowns and bridges, and combines them with a stable base, called a dental implant. By restoring the entire structure of missing teeth, dental implants in Reno can provide you with a natural looking and feeling smile that boosts your confidence and lasts a lifetime. To learn whether you're a good candidate for the procedure, schedule a consultation today!
Why Choose Alford Pediatric & General Dentistry for Dental Implants?
Partners with Expert Oral Surgeons
Premium, Custom Crafted Replacement Teeth
Family Run,
Local Practice
What are Dental Implants?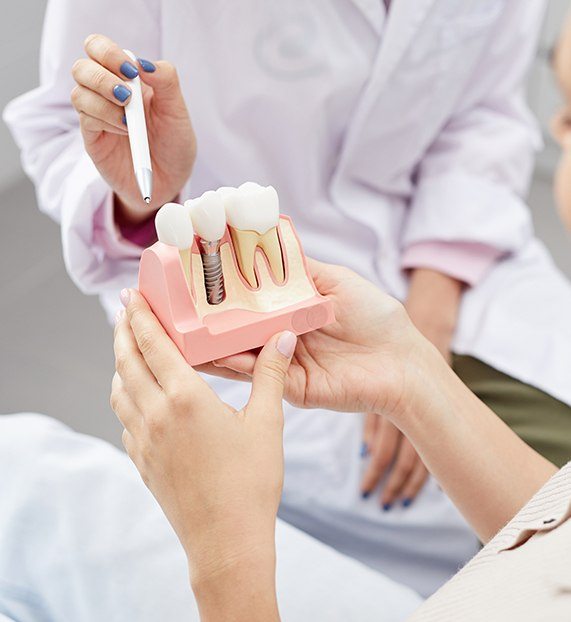 Dental implants themselves are small titanium posts that are placed below your gumline and into your jawbone. Due to their biocompatible abilities, they naturally fuse with your bone through a process called osseointegration. This allows them to replace the missing root structure of your teeth, providing a more stable and secure base for your new restorations.
Benefits of Dental Implants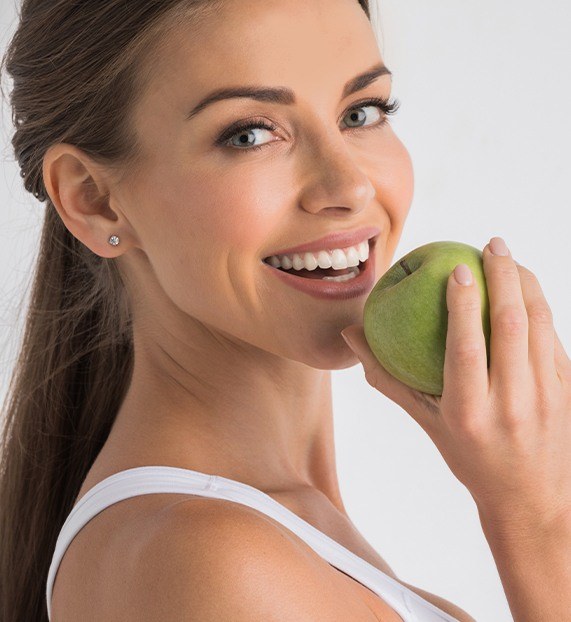 Unlike traditional restorations, dental implants restore the entire structure of missing teeth, allowing them to offer a number of unique advantages, including:
Restoring the entire tooth structure makes your replacement teeth look and feel completely natural.
They have the ability to last 35+ years with proper maintenance and routine appointments.
Implants have a success rate of 98 percent.
Just like your natural teeth, implants are easy to care for, only requiring regular brushing, flossing and checkups.
Due to their supreme stability,dental implants offer enhanced eating and speaking abilities.
Implant restorations don't require any alteration of your natural, healthy teeth.
Are Dental Implants Right for You?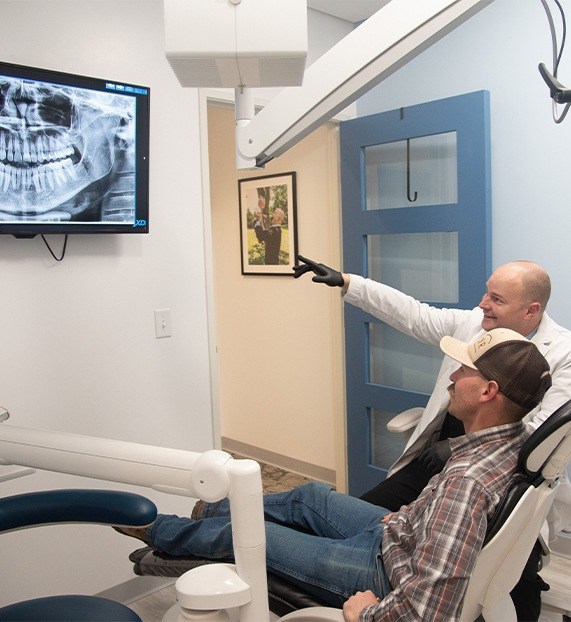 The best way to learn whether dental implants are the right restorative treatment for you is to schedule a consultation with Dr. Alford. During your visit, he'll examine your mouth and develop a customized treatment plan that will explain how the process will work.
Missing Single Tooth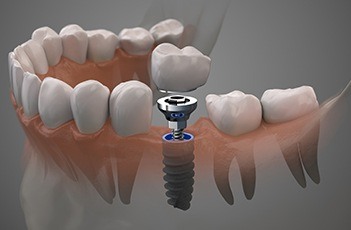 If you're missing a single tooth, one dental implant will be placed in the space in your mouth below the gums. Following that, a small, metal connector piece called an abutment will be attached to secure a customized dental crown in place.
Missing Multiple Teeth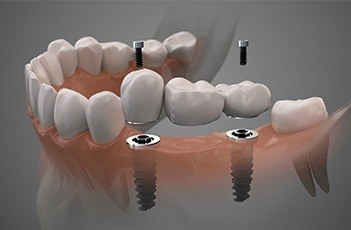 Instead of getting a traditional bridge that relies on support from your existing teeth, a bridge or partial denture can be secured to two or more implants. This means that your natural, healthy teeth won't need to be altered, and your restoration will have more support and enhanced stability.
Partners with Expert Oral Surgeons in Reno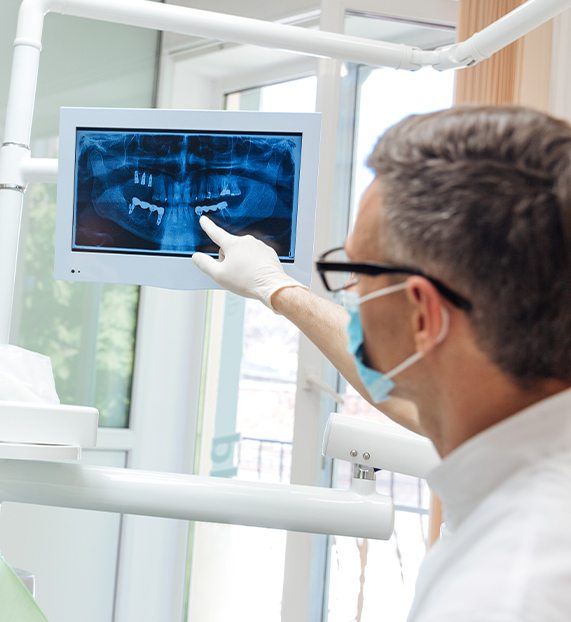 Dr. Alford is proud to work closely with a team of expert surgeons in Reno during the dental implant process to ensure the best possible outcomes for his patients. During the planning stages, Dr. Alford will keep in touch with the surgeons. Once a patient has had their implants placed, they'll return to Dr. Alford, and he will restore their smile with a beautifully crafted restoration made just for them.
Understanding the Cost of Dental Implants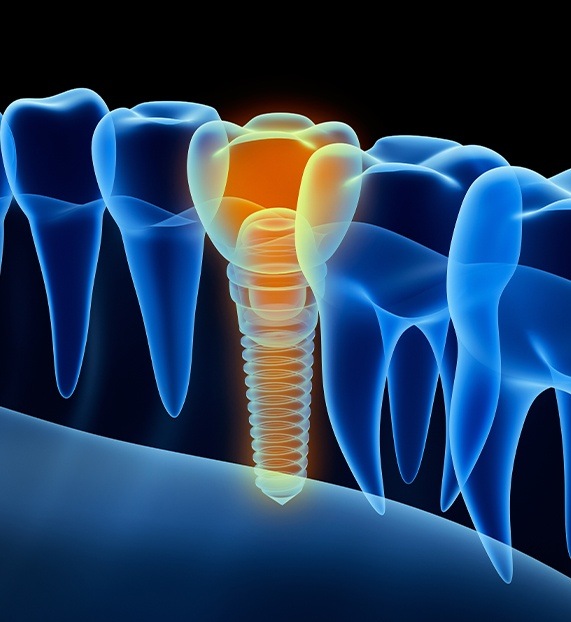 There isn't a fixed cost for getting dental implants because the procedure will be customized to meet your unique needs. Our team will need to examine your mouth before developing a customized treatment plan and determining the price of your procedure. We'll assess details including how many dental implants you'll require, what type of restoration you need, and whether you need preparatory procedures. We'll provide a detailed breakdown of the cost as well as discuss any financing options available to you.