Pediatric Dentist – Reno, NV
Get to Know
Dr. Jackie Alford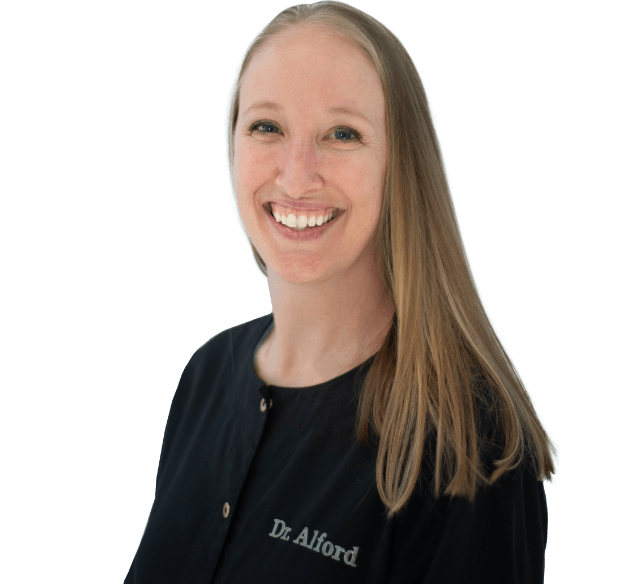 As a Board Certified pediatric dentist, Dr. Jackie certainly knows a thing or two about helping children smile brighter. She loves being able to help children feel comfortable, build confidence, and avoid that all too common fear of the dentist's office. As a mother of three, she also understands how much a little extra time, attention, and care can mean to an impressionable child. Building relationships with each family who comes to the office and being able to see her patients grow up over time means the world to her. Once they reach adulthood, they can make the easy transition to begin seeing Dr. Jason Alford in the same office!
If you'd like to learn more about Dr. Jackie, just keep reading below. She looks forward to welcoming you in soon.
Why Did You Decide to Become a Dentist?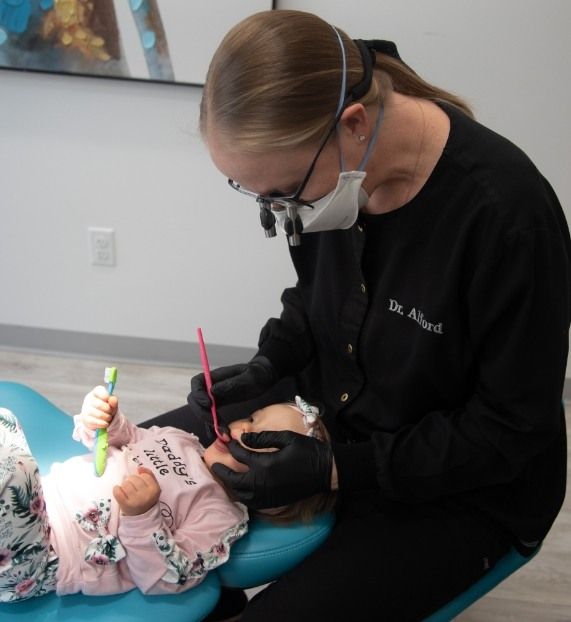 Dr. Jackie knew for a long time that she wanted to someday work in the medical field in some way, shape, or form, and she has also always loved working with children. She loves that pediatric dentistry has provided the opportunity to combine her passions for science, working with her hands, and providing care for children. All of those components cemented her ultimate goal to specialize in pediatric dentistry and the rest is history!
Where Did You Study Dentistry?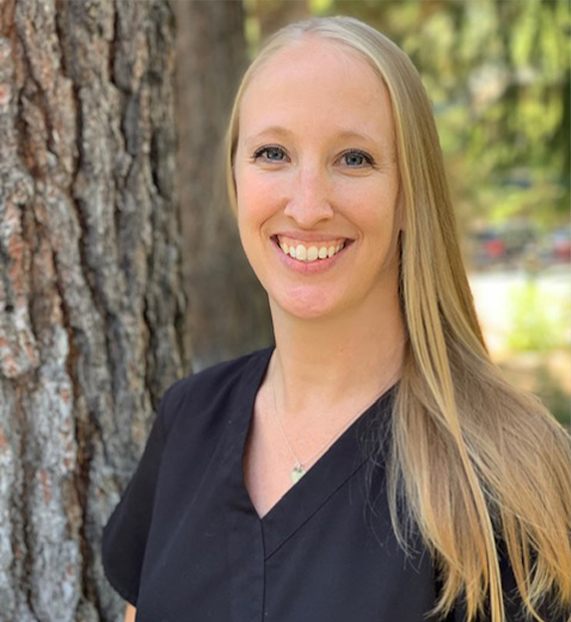 After attending Stanford University for her undergraduate degree, Dr. Jackie pursued her dental doctorate at the University of Nevada Las Vegas School of Dental Medicine. She then completed her pediatric dental specialty at the Children's Hospital Colorado. Today, she is a Board Certified pediatric dentist, which means she has completed advanced training and rigorous examinations to prove her commitment to this type of important specialty care.



Outside of the
Dental Office, What Do
You Like to Do?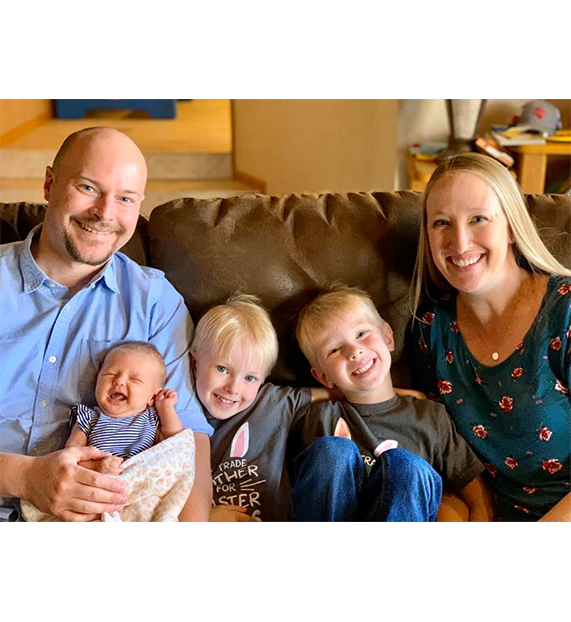 Dr. Jackie feels so lucky to work with her amazing husband, Jason, each day. They have a smart, goofy son named Cooper, a sweet, super funny son named Casey, and a baby daughter named Kenzie who loves to smile! When she isn't busy caring for teeth, you can typically find her reading and watching movies with the kids. The boys particularly like board/card games, and they stay active by chasing Kenzie around everywhere. Going for walks and taking trips up to Tahoe for the day is also always a fun activity.
Here's an interesting fact about Dr. Jackie: she was a three-sport athlete in high school and played softball in college! She's been inducted into the Reno High Athletic Hall of Fame, won the silver medal with Team USA at the Junior Olympics in Nanjing, China, and also won a gold medal at the World University Games in Taiwan.