Board Certified Pediatric Dentist – Reno, NV
An Expert in
Growing Smiles
Dr. Jackie is a Board Certified pediatric dentist in Reno, but what exactly does that mean? And how is a pediatric dentist any different from a family dentist? When it comes to your child's smile, you'll want to make sure that they're receiving trustworthy and thorough treatments from an expert in developing smiles. Here's what makes Dr. Jackie just that.
What Does Board Certification Mean?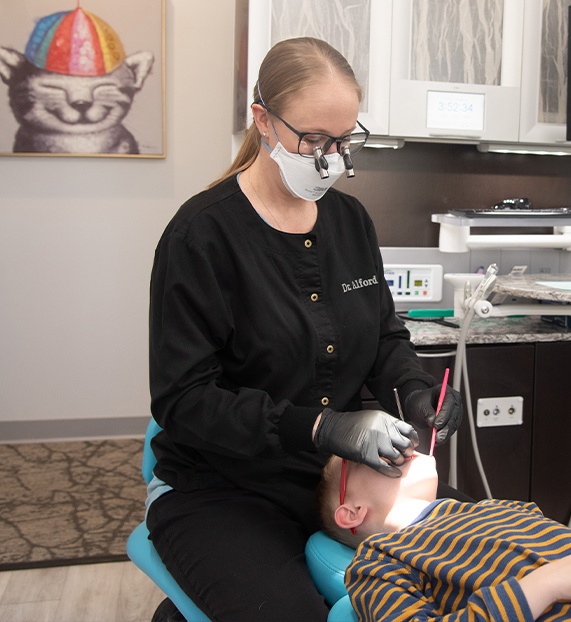 Somebody can call themselves a children's dentist, but not have a board certification. Dr. Jackie is a Board Certified pediatric dentist, which means that she had to complete 2 extra years of specialized training in addition to her intial 4 years of dental training. It also means she collected several hundred hours of continuing education involving pediatric dental treatments and oral development, took a written examination, and passed an oral test to verify that she knows exactly what she's doing when it comes to treating children's smiles. Only after she completed all of these tasks, in addition to dental school, was she able to call herself a Board Certified pediatric dentist.
She completed her dental education at the UNLV School of Dental Medicine where she graduated with honors. Dr. Jackie was then selected to attend a prestigious 2 year hospital based Pediatric Dental Residency at the Children's Hospital Colorado in Aurora, Colorado.
Why should my child see a Pediatric Dentist?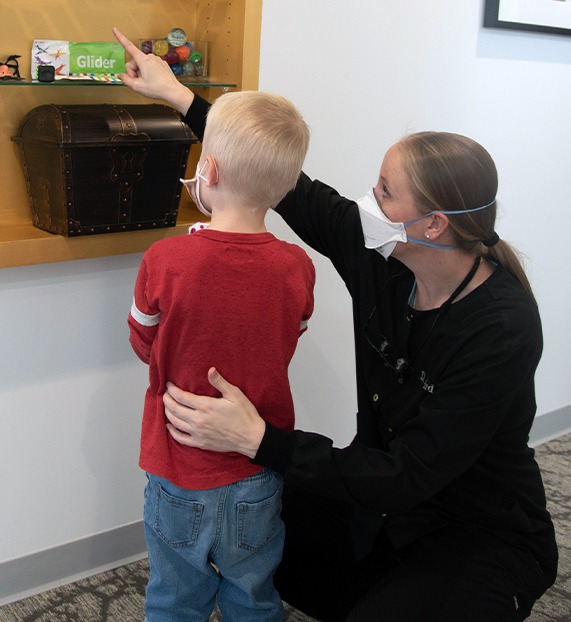 Pediatric dentists are the pediatricians of dentistry. A pediatric dentist receives two to three years of specialty training following dental school and limits his/her practice to treating children only. Pediatric dentists are primary and specialty oral care providers for infants and children through adolescence, including those with special health needs.
How Does Board Certification Help Your Child?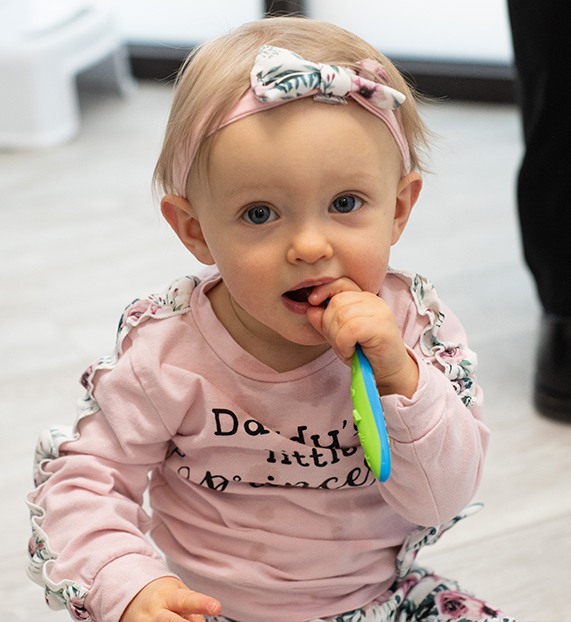 After reading everything that Dr. Jackie had to do to become a Board Certified pediatric dentist, it may seem like a no-brainer why you would want her to take care of your child's smile versus somebody who just graduated dental school and went directly to practicing children's dentistry. By bringing your child to Alford Pediatric & General Dentistry, you can rest assured knowing that your little one's health is in expert hands.