Pediatric Preventive Dentistry – Reno, NV
Exceptional Care &
Education for Growing Smiles
Dr. Jackie and her pediatric team at Alford Pediatric & General Dentistry have the experience, techniques, and ability to provide peace of mind to parents, knowing that their children will get the highest quality of dental care. As a mother herself, Dr. Jackie is passionate about collaborating with parents and working as a team to make sure that their little ones have all the tools, treatments, and education necessary to keep their smiles healthy and happy all the way into adulthood.
Why Choose Alford Pediatric & General Dentistry for Pediatric Dentistry?
Board Certified Pediatric Dentist
Safe Dental Sedation for Children Available
Family Run, Local Dental Practice
What to Expect at Your Child's First Visit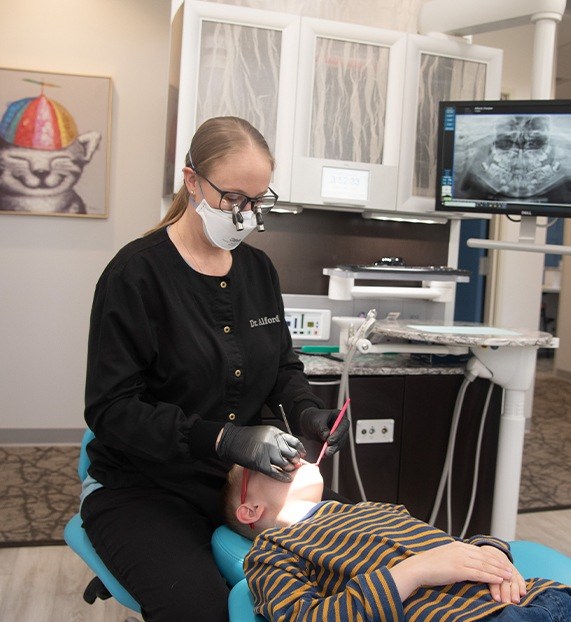 Dr. Jackie, along with the American Academy of Pediatric Dentistry, recommends that a child see a dentist no later than one year of age. This initial visit allows a child to establish a "Dental Home," a place where they can grow and be supported throughout their development. Children who have a dental home established early are less likely to form cavities and get the appropriate preventive oral health care they need. A dental home also gives them a place to go in case of a dental emergency.
Dental Checkups & Cleanings for Kids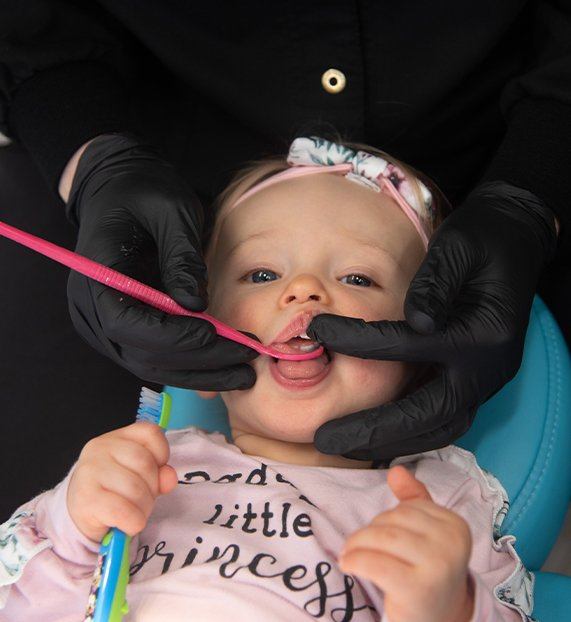 Caring for small smiles starts with semi annual checkups and cleanings. At these routine appointments, we'll examine your little one's mouth to make sure there aren't any early signs of oral health issues. Then, we'll clean and polish their teeth so their smile feels refreshed and healthy.
Learn More About Pediatric Dental Prevention
Early Intervention Braces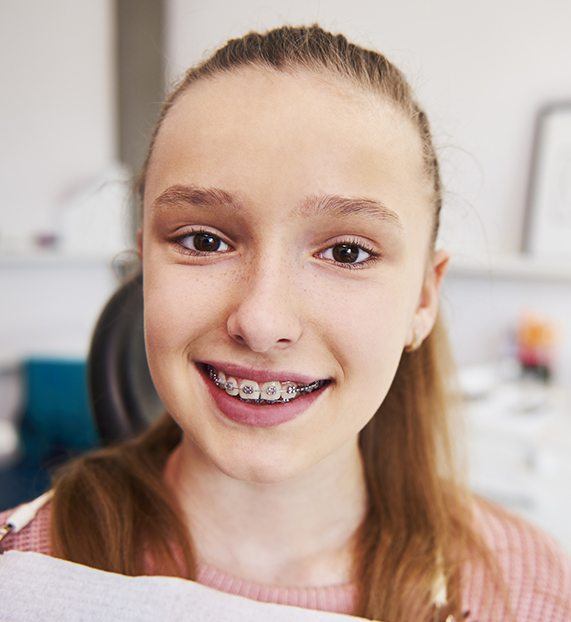 Early orthodontic treatment, also called early intervention, is concerned with recognizing underdeveloped dental arches, jaw issues, dental realignment problems, premature loss of primary teeth, and harmful oral habits including thumb/finger or pacifier sucking. By recognizing problems with your child's bite early on, we can work hand in hand with an orthodontist to take steps to reduce the need for major orthodontic treatment at a later age.
General Anesthesia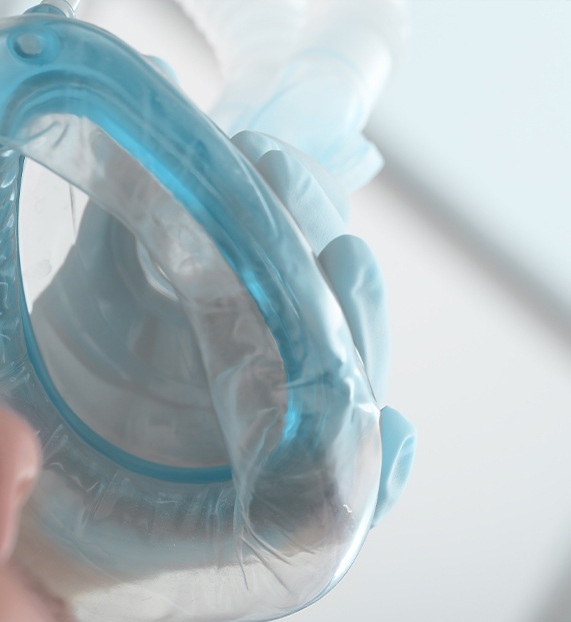 General Anesthesia in a safe hospital setting is recommended in some cases for young children or those with special needs where dental treatment cannot be safely performed in the dental office. Dr. Jackie is credentialed with full privileges for OR cases at Renown. Dr. Jackie follows the very strict guidelines set forth by the American Academy of Pediatric Dentistry to determine if this is the right course for a child.
Pediatric Nitrous
Oxide Sedation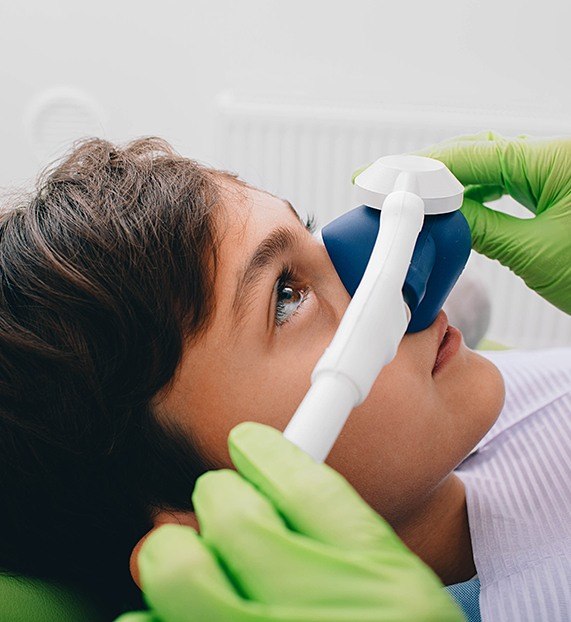 Nitrous oxide is a fast acting dental sedation method that we can administer right from the treatment chair. For procedures in the office, she uses "laughing gas" to help patients relax and feel more comfortable during treament. We'll place a small nose mask onto your child's face that will allow you to breathe in a colorless and odorless gas. The effects of nitrous oxide will be felt right away, causing a euphoric and relaxing wave to wash over them. Before they know it, their treatment will be complete, and we'll remove the mask. Within a matter of minutes, the effects will wear off, allowing your little one to be back to normal!
Extractions & Space Maintenance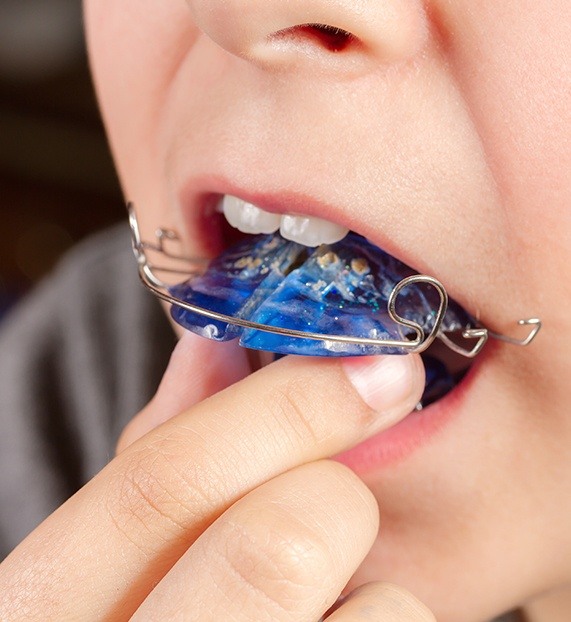 When a cavity is too large for a restoration, there are signs of infection or pain, or a primary tooth is not exfoliating naturally, an extraction is the best course of action. If a primary tooth is lost prematurely in the back of the mouth, a custom space maintainer is recommended to prevent the shifting of the remaining teeth. Without a space maintainer, this can lead to difficulties with the eruption of permanent teeth and possibly create the need for future orthodontics. When conducting these treatments and explaining them to parents, we're cautious not to create unnecessary fear or anxiety for a child with our use of language.
Special Needs Children's Dentistry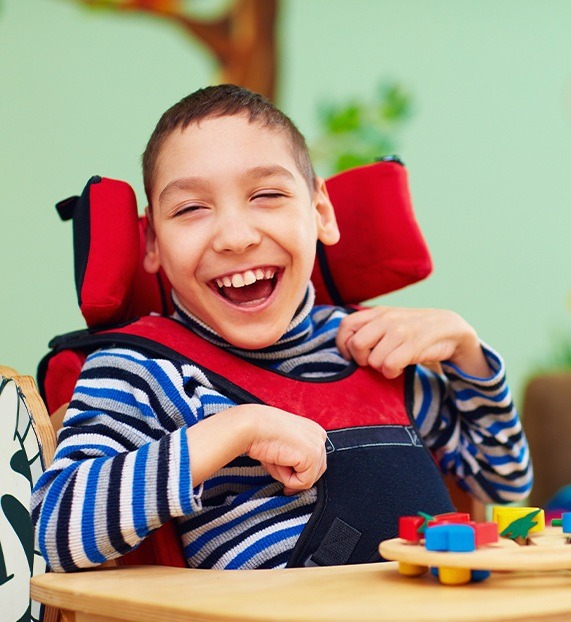 Dr. Jackie is a mother herself, so she's happy to work closely with you to provide your children with the individualized, comfortable, and high quality dental care that they deserve. In addition, she has training in advanced behavioral techniques & treating children with special needs. Dr. Jackie's goal is to make their early dental experiences less frightening and more fun and enjoyable. If your child has any developmental disabilities, please let her know, and she'll make sure that they have a great appointment and accommodate them in every way!