Advanced Dental Technology – Reno, NV
Comfortable, Fast, &
Thorough Diagnostic Technology
We aim to create a streamlined dental experience to make each of your checkups and treatments as thorough and comfortable as possible. Using our all-digital X-ray imaging system, Zeiss Microscope, and intraoral cameras, we aim to catch and treat even the earliest signs of oral health problems. All of our technology is safe for both children and adults, and it allows us to quickly capture the necessary images and video footage to accurately diagnose problems.
Committed to State of the Art & Comfortable Dental Experiences
Safe X-Ray Imaging for Children & Adults
Thorough Examinations with Zeiss Microscope
Faster & More Comfortable Appointments
Intraoral Cameras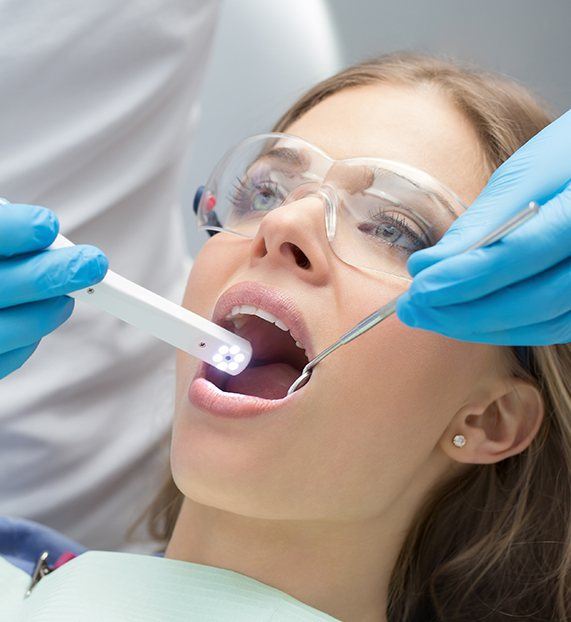 Our dentists conduct examinations using the Zeiss Microscope and Mouthwatch intraoral camera to make sure that even the smallest symptoms of oral health problems are identified and treated before they have an opportunity to progress. With the ability to capture still images and live video footage that you'll see on a large chairside monitor, they are able to better explain what problem you face and how their recommended treatment plan will address it.
All Digital X-Rays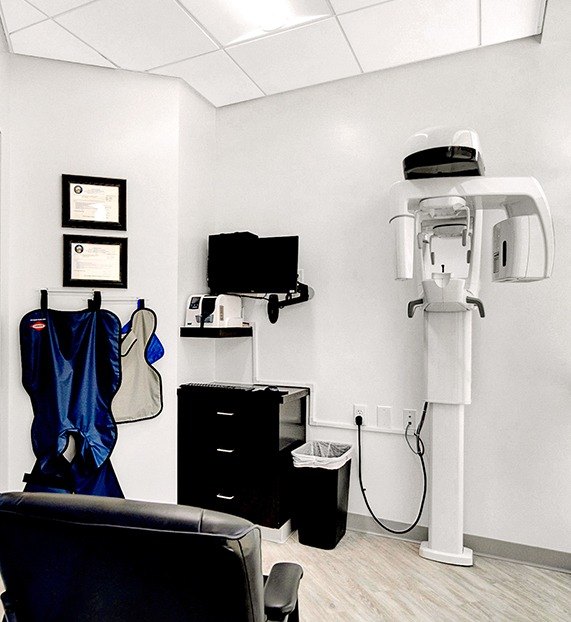 In the past, dentists would use film X-rays to capture images of the area of your mouth that lies below your gums. Not only did these produce blurry photos that made diagnosing oral issues harder, but it also took a while for the images to develop, extending the length of a simple checkup. With our DentiMax digital X-ray sensors, we're able to quickly capture clear images of your mouth to diagnose issues like cysts, tumors, tooth infections, and impacted teeth, all while minimizing radiation exposure.
Microsopes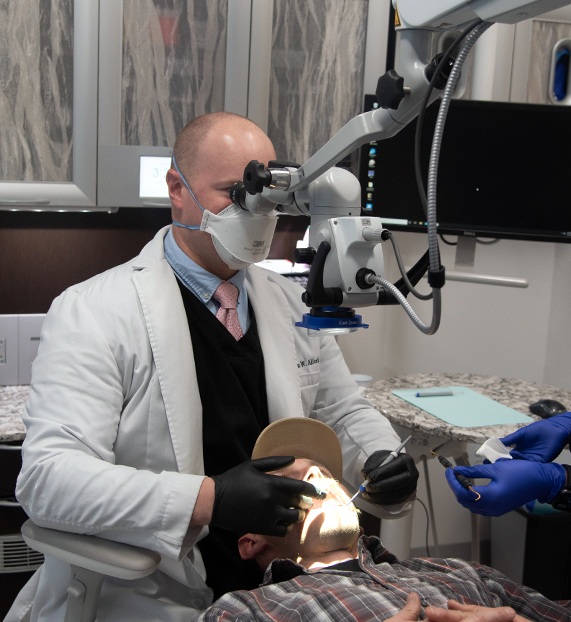 So many details about your dental health and smile are extremely small, so it only makes sense that our doctors rely on a state of the art Zeiss microscope to take their care to the next level! By magnifying tooth decay, fractures, and other important details during the examination and treatment process, we can make the restorative process more conservative and precise than ever before, which leaves our patients of all ages feeling happier too.